Transporting Your Puppy From Our Home to Yours
At My Golden Retriever Puppies, our goal is to unite you and your puppy in the most stress-free manner possible. We put the safety and happiness of your puppy above everything else!
Although picking up your puppy in person at the breeder is ideal, we understand this is simply not practical for everybody. To accommodate those who cannot pick up their puppy in person, we offer two puppy travel and delivery options through our travel partners.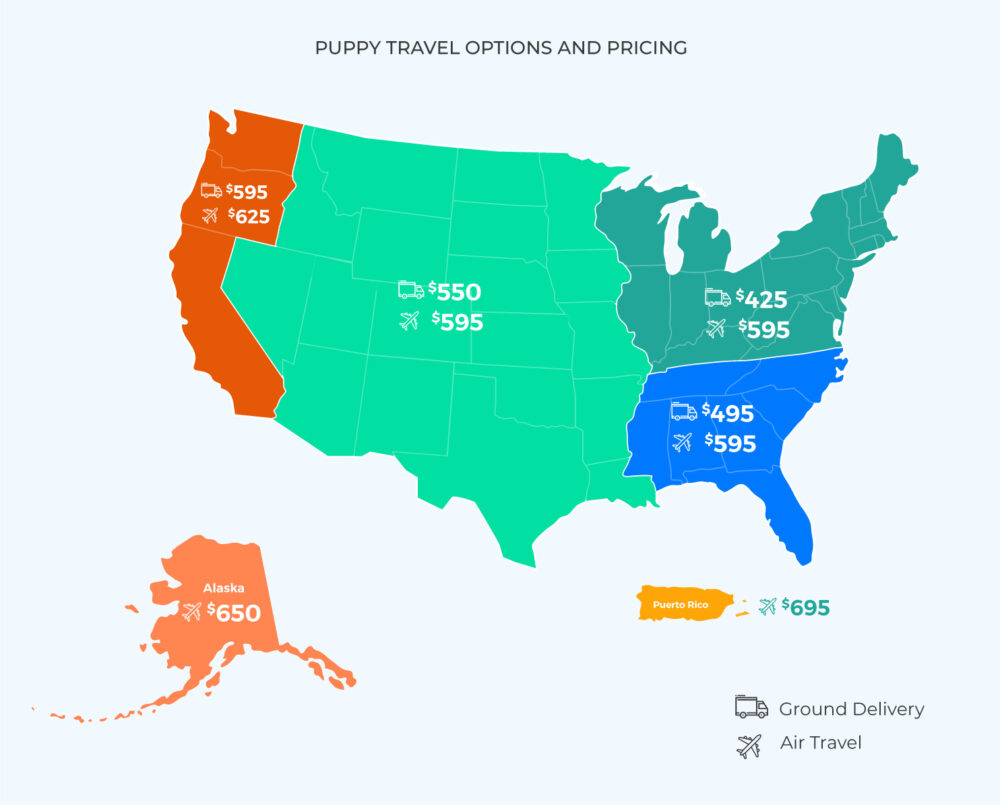 Why Our Customers Love Our Travel Services
Safe
This is not our first rodeo! We are highly experienced in puppy travel and understand all the small details that will ensure your pups comfort and safety above all else.
Simple
We work hard on all the details so that you can relax and enjoy your puppy's arrival! All you need to worry about is preparing your home for the puppy of your dreams.
Personal
Whether it's a photo at the airport or accommodating a random request, we take pride in going above and beyond in providing personalized, down-home, friendly service.
A few more details for you…
Any kenneling fees owed because of flight cancellations will be the responsibility of the individual who receives the puppy.
From May to September, temperatures can be hot. For the safety of your puppy, airlines pet services have temperature restrictions.  If it is too hot, we will reschedule your puppy's travel to a more weather-suitable travel date.
From December to March, temperatures are cold and postponements in puppy travel to a warmer day is fairly common. Please keep in mind our number one priority is the safe arrival of your puppy.