23 Most Famous Golden Retrievers (Cuteness Overload)
Posted on December 25, 2022 by Galen Kauffman
Do you want to know who the world's most famous Golden Retrievers are?
Some Golden Retrievers hold world records on social media. In fact, Golden Retrievers are the sixth-most popular breed on Instagram, trailing only French Bulldogs, Chihuahuas, and Pugs. sensations, celebrity pets, celebrity actors, or local heroes
We will provide you with a list of famous Golden retrievers that you would love to see.
The Most Famous Golden Retrievers
The bright, devoted, and sociable golden retrievers have achieved success in a variety of occupations. These adorable puppies have won the hearts of people all across the world via service and therapy work, as well as film and television. 
Just a few of the most well-known Golden Retrievers who made history are listed below:
Augie, The World's Oldest Golden Retriever
Featured Image Credit: GoldHeart Golden Retrievers Rescue
Augie is the oldest golden retriever in recorded history at 20 years old! She lived with her golden retriever siblings, Sherman, Belle, and Bruce, after being saved by Jennifer and Steve. The oldest golden ever is Augie, who is 20 years old.
Liberty the First Dog
After Richard Nixon resigned as president, Gerald Ford declared that his top priority was to help the country mend its wounds.
Many of our hearts were ultimately won over by his dog, Liberty.
Golden retrievers were a favorite breed of Ford and his wife, Betty, and one of their retrievers had passed away just before they moved into the White House. Their daughter Susan asked a friend of the Fords and White House photographer David Hume Kennerly for assistance in finding them a new puppy.
Buddy the Dog
Buddy the endearing golden retriever played a canine actor in two significant dog-related roles throughout the course of his lifespan.
The dog was originally famous for playing Comet on the popular television show Full House, where he was treated like a member of the family and even acted as a kind of sympathetic shoulder for some of the younger cast members when they had difficulties.
However, Buddy's other and more well-known performance is in the film Air Bud, in which he portrayed a canine athlete who joined a basketball team. With Buddy as the well-known golden retriever that everyone is familiar with, this movie marked the beginning of an entire series of sports films that covered a wide range of sports.
Charlie, The Loudest Barker in the World
Charlie is a 6-year-old golden retriever from Adelaide, Australia. The Guinness World Record for the loudest bark is proudly held by Charlie.
Ray Charles, The Blind Golden Retriever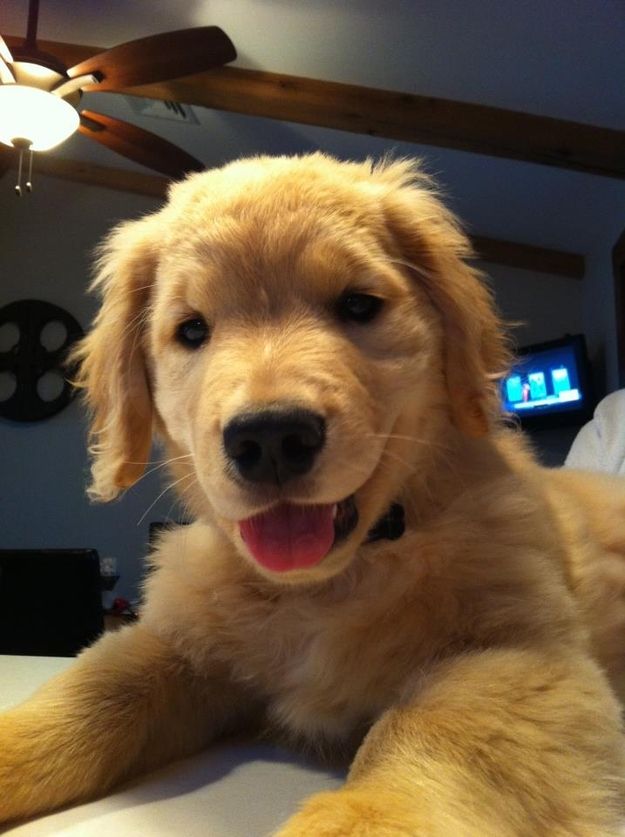 A dog's incredible resilience is one of the things that truly astounds me about them. Due to the fact that this adorable puppy still lives life to the fullest and enjoys himself just like any other dog would, it is apparent that he did not allow the fact that he was born blind to slow him down.
In fact, he has been having so much fun that he has gained internet fame. It turns out that people enjoy watching golden retrievers engage in various kinds of activities. to simply playing with toys, to donning jammies. 
Finley Molloy, Tennis Ball Hoarder
A 6-year-old golden retriever named Finley Molloy from Canandaigua, Ontario County, has entered the Guinness Book of World Records for holding six tennis balls in his mouth simultaneously. Tennis ball hoarding has been Finley's favorite past time.
Gary Fallon
Millions of people watch "The Tonight Show Starring Jimmy Fallon." However, Fallon's most devoted fan is currently present in his own house. That would be Gary, a female English cream golden retriever who is 5 years old.
Pinkie the Golden Retriever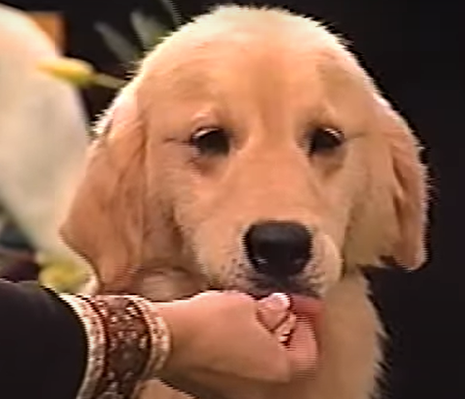 Pinkie, the renowned "Best in Breed" winner at the Westminster Canine Show, is a well-known and devoted dog who lives in luxury and enjoys international acclaim. Although all of this is great, her wonderful story is really only partially told by this.
This magnificent champion also has a maternal side, which she showed when she adopted three orphaned tiger cubs as her own children. Amazingly, she effortlessly stepped into the motherly role, even for a tiny pack of tigers. Overall, it will be challenging to surpass that accomplishment.
Tucker Budzyn
The most-followed Golden Retriever on Instagram now has 3.3 million followers on the photo-sharing app. It's easy to see why when you look at his Instagram page and see his larger-than-life personality shine through.
Crocus, Cowslip, and Primrose
In 1868, the first Golden Retriever breed consisted of three puppies named Crocus, Cowslip, and Primrose. They were the offspring of Belle, a Tweed Water Spaniel, and Nous, a Wavy-Coated Retriever. 
They were well-known in their day and engaged in a variety of adventures, including being chosen by the British army to assist in the discovery of fungus in food supplies. They later developed into the country's first therapy dogs, offering emotional support to kids with disabilities.
Elle Harris
Elle Harris is the beloved golden retriever of Neil Patrick Harris and his family. Elle is a seven-year-old female and has been a part of their family since 2013. She loves going on adventures with them and is a very good-natured and beloved addition to the Harris household.
Marshall Rogan
Marshall Mae Rogan is the beloved Golden Retriever of comedian and podcast host Joe Rogan. She is a rescue dog who loves going on walks and playing fetch with her dad. She also loves to cuddle and has been a constant source of comfort and love for Joe and his family since they adopted her.
Rookie The Bat Dog
A Golden Retriever named Rookie the Bat Dog loves to play fetch with his owners and sprints outside to get a bat whenever the team hits a home run. He has a particularly special place in the hearts of many people thanks to his endearing antics.
Shadow
In the 1993 Disney classic Homeward Bound: The Incredible Journey, Shadow is the sage Golden Retriever. Shadow sets off on a perilous quest to locate his family with his two buddies, a bulldog and a cat. 
He inspires his friends along the journey with his knowledge and bravery, and he overcomes every obstacle that stands in their way. He is adored by fans of all ages and is the genuine hero of the film.
Victory, The First Dog
Ronald Reagan kept a Golden Retriever named Victory while he served as president of the United States. Victory was a gift from Nancy Reagan, and Ronald Reagan cherished him so much that he frequently brought him along when he made public appearances. Victory was a treasured member of the Reagan family and a devoted companion to them.
Todd, Rattlesnake Conqueror
Todd jumped in front of his mother during a nighttime stroll to shield her from an unseen rattlesnake. She brought him to the hospital after he was bitten in the face, and he fully recovered. Because the rattlesnake blended in with the sidewalk, Todd saved his mother, Paula Goodwin, from being bitten.
Baxter Reynolds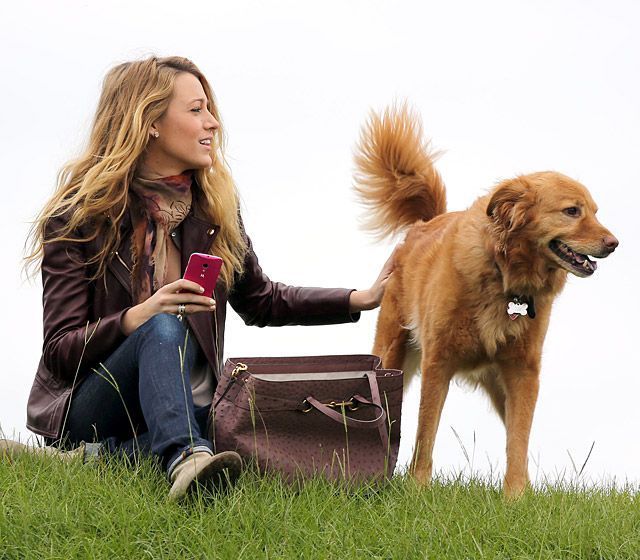 Ryan Reynolds and his family are the proud owners of a Golden Retriever named Baxter Reynolds. He was adopted by them and has since been a devoted friend. Baxter enjoys playing fetch with Ryan and taking walks with his family.
Watson and Kiko
The purest relationship in the world is right here if you're looking for it. The two get along like Watson and Kiko. Watson enjoys giving Kiko, a brave after surviving cancer, hugs. They're two Golden Retriever brothers who travel the world, spreading joy with each adventure.
Lizzie and Ally
Lizzie and Ally are one of the most well-known Golden Retriever Instagram accounts. They are two Golden Retrievers who are spreading joy one photo at a time. Lizzie and Bear, who live in Ontario, Canada.
Maui The Golden Pup
Maui is a Golden Retriever who lives in Chicago with his Corgi sister Ruby. Maui enjoys a good derp, which makes for entertaining viewing if you like dogs! 
Chester
Chester has a sizable social media following. Chester can be found on TikTok, Facebook, and YouTube. This Golden Retriever from Los Angeles has the fluffiest face you want to squeeze.
Glee
Glee is another Golden Retriever on a mission. This fluffy pup wants to spread happiness, whether in person or on social media. Glee's parents have even developed a free happiness routine for dog owners.
Scout
Would you like some free hugs? Scout is your canine companion. He's a therapy dog on a mission to improve the world one "free hug" at a time. Based on his massive Instagram following, you might have to wait in line.
Want to Find Out More About Golden Retriever Puppies?
These adorable dogs never fail to bring us joy. If you want a cute companion to follow you around, the golden retriever is probably the best dog to have. If you're looking for the perfect English Cream Golden Retriever puppies for sale, we've got you covered! We also have blogs that will show you the history of the Golden Retriever as well as some cute tips you haven't heard before about these playful dogs.
FAQs About Golden Retrievers
Who is the most famous Golden Retriever?
Tucker (@tuckerbudzyn), the world's most-followed Golden Retriever on Instagram, now has 3.3 million followers.
Do golden retrievers have a high IQ?
Yes! Golden retrievers are thought to be intelligent dogs. They are easy to train and frequently excel at obedience and agility training. They are a popular choice for service and therapy work due to their intelligence and trainability.
What are the three types of golden retrievers?
There are three types of golden retrievers: American Golden Retrievers, British Golden Retrievers, and Canadian Golden Retrievers.